Coffee at the Cosmosphere: The Awesomeness Of Solar Eclipses And Where You Should Be 4.8.24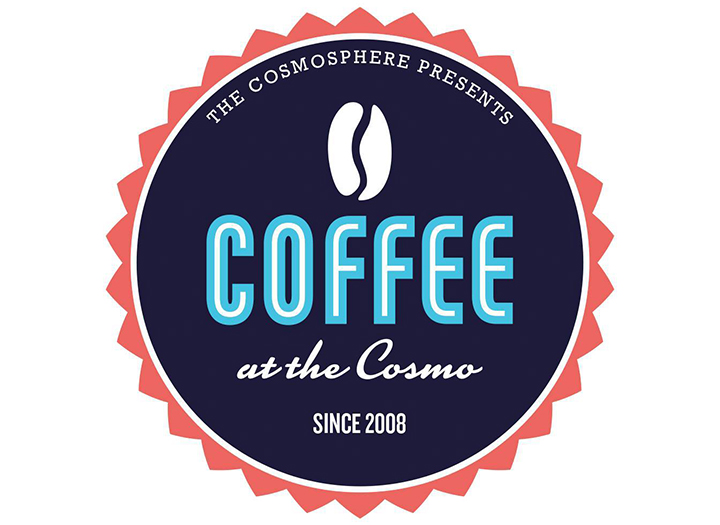 May 19 • 9:00 AM - 10:00 AM

Cosmosphere
1100 N. Plum
Hutchinson, KS, KS 67501
US
Get Directions »
Contact
800.397.0330

Time: 9:00 AM - 10:00 AM
In May, Coffee at the Cosmo features the dynamic duo of Steven Hawley, PhD, former NASA Astronaut and retired professor of physics and astronomy at the University of Kansas, and his long-time friend and celebrated astronomer Dr. Douglas Duncan of the Department of Astrophysical and Planetary Sciences at the University of Colorado. The two will appear together in-person at the Cosmosphere to present "The Awesomeness of Solar Eclipses and Where You Should Be on 4.8.24."
Through amazing images, entertaining stories and enlightening science, participants will hear about these distinguished guests' favorite eclipses from over 50+ years of expert viewing experience.
Join us to be convinced of how awesome total solar eclipses are and learn about a special opportunity to view the total solar eclipse of 2024.
Coffee at the Cosmo can be enjoyed in-person at the Cosmosphere or live online via Zoom (at www.cosmomeeting.org) from anywhere!
Learn more about Dr. Hawley and Dr. Duncan's 2024 total eclipse viewing trip here.
*Coffee topics are subject to change.