FOX Live Series - The Buckinghams and The Box Tops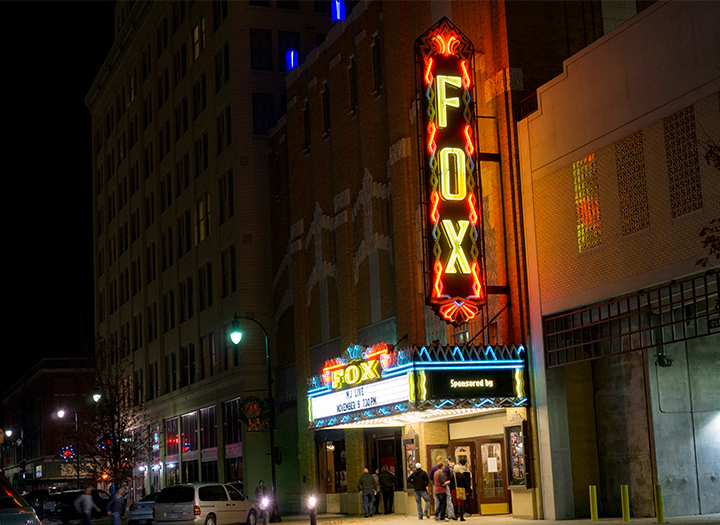 November 07 • 7:30 PM

Hutchinson's Historic Fox Theatre
18 E. 1st Ave.
Hutchinson, KS 67501
US
Get Directions »
Cost
$45; $50; $55
Contact
620.663.1981

Time: 7:30 PM
Not one, but TWO incredible bands on one special evening! These two bands will each take the stage and perform a string of hits from their respective catalogs of rock and roll hits.
The Buckinghams are one of the most beloved and respected Chicago bands ever to explode onto the national scene and their live concerts pack power into 60s pop rock. Bringing back great memories with their chart-topping 60s hits, they also include 70s favorites in their powerful sets, electrifying audiences with dynamic vocals and solid harmonies. Full-time since 1982, original Buckinghams Carl Giammarese and Nick Fortuna and their band have continued to deliver fast-paced, solid shows that bring crowds to their feet.
The Box Tops, also still headed up by founding members Bill Cunningham and Gary Talley, were inducted into the Memphis Music Hall of Fame in 2018 joining other Memphis music legends like Elvis, Johnny Cash, Otis Redding, BB King, and others. As they play, you can almost feel that gentle southern breeze & smell the smoky barbecue as if you are walking down Beale Street to the beat of their sweet, sensuous, slightly gritty sounds. With a long list of top-40 hits, the Box Tops are still going strong today performing to packed houses.
The Buckinghams and The Box Tops will be a very special and unforgettable evening of music.
Ticket prices: $45; $50; $55