Service Project - Meal Packing at the Kansas State Fair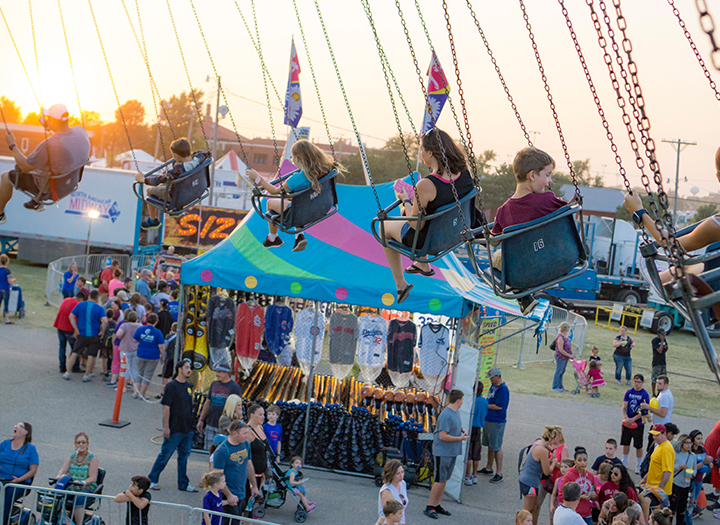 September 11 • 12:00 PM - 5:00 PM

Kansas State Fairgrounds 4-H Encempment Buildilng
2000 N. Poplar St.
Hutchinson, KS 67502
US
Get Directions »
Contact
amy.bickel@ks.gov

Time: 12:00 PM - 5:00 PM
Join us for a "Feed the Funnel" party with the Pack Shack, sponsored by Dillons! We are looking for 200 people to sign up to help on Wednesday, September 11, to pack 80,000 meals for the Kansas Food Bank. Volunteers will receive free gate admission for the day.
We also need 15-20 volunteers who are willing to help with same day set-up and clean up. These volunteers must be able to carry 25 lb. boxes. People can sign up as groups or as individuals for the following times:
12-2 PM (set-up)
2-4 PM (packing)
4-5 PM (clean-up)
The event will take place in Fairs Hall in the 4-H Encampment Buildling near Gate 5. Plan to arrive 15 minutes early.
This is a fun event that hleps the Kansas Food Bank, as well as our local community food organizations. Please feel free to keep a box to take back to your community, church, or other organization.
Sign by clicking here!