All the Forgivenesses Book Launch at Bluebird Books!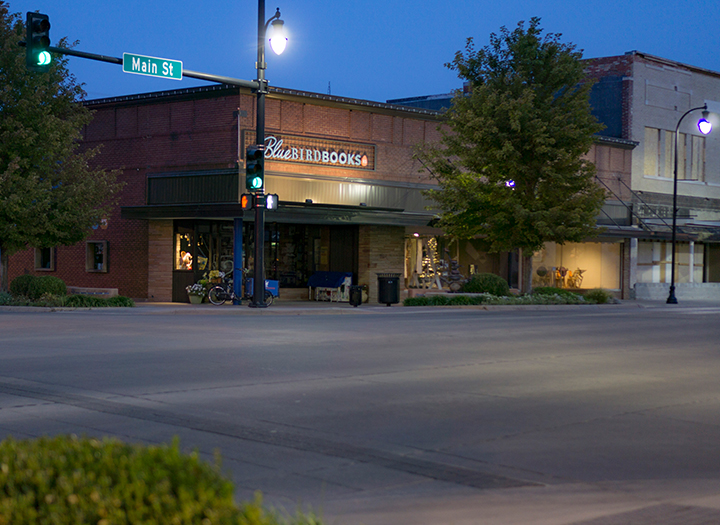 September 07 • 1:00 PM - 3:00 PM

Bluebird Books & Cafe
2 S. Main St.
Hutchinson, KS 67501
US
Get Directions »
Contact
620-259-6868

Time: 1:00 PM - 3:00 PM
Come on out to Bluebird Books & Cafe Saturday, September 7, 2019 from 1-3pm for the launch of Elizabeth Hardinger Book Launch "All the Forgivenesses!"
Inspired by her own mother's stories about life in a tarpaper shack during the Great Plains oil boom of the 1920's, Elizabeth Hardinger's captivating debut, "All the Forgivenesses," is an intimately rendered psychological portrait of life in Appalachia and the Midwest at the turn of the twentieth century. At the novel's center is Bertie Winslow, a teenage girl at the helm of her rural family in the wake of her mother's death. As she struggles with outsized responsibilities for four younger siblings, their dissolute and unreliable father, and the family's hardscrabble farm in rural Kentucky, Bertie's pragmatism and grace allow her to maintain hope amid grinding poverty and isolation.
Yet no matter how hard she tries to hold the family together, the task is overwhelming. Finally, Bertie makes the only choice she can - breaking up the family for its own survival, keeping the girls with her, sending the boys off to their grown brothers. Ever Pragmatic, Bertie marries young, grateful to find a husband willing to take on the care of her sisters, and eventually moves to the oil fields of Kansas. But marriage alone cannot resolve the grief and guilt she carries over a long-ago tragedy, or prepare her for the heartaches still to come. Only by confronting wrenching truths can she open herself to joy - and learn how to not only give, but receive, unfettered love.
Come meet Elizabeth and pick up your copy of "All the Forgivenesses" this Saturday at 1pm.