Hutchinson Art Center
405 N Washington St • Hutchinson, KS 67501
US
BUSINESS HOURS
Monday - Noon-5:00 pm
Tuesday-Saturday - 9:00am-5:00pm
Closed on Sundays
Free admission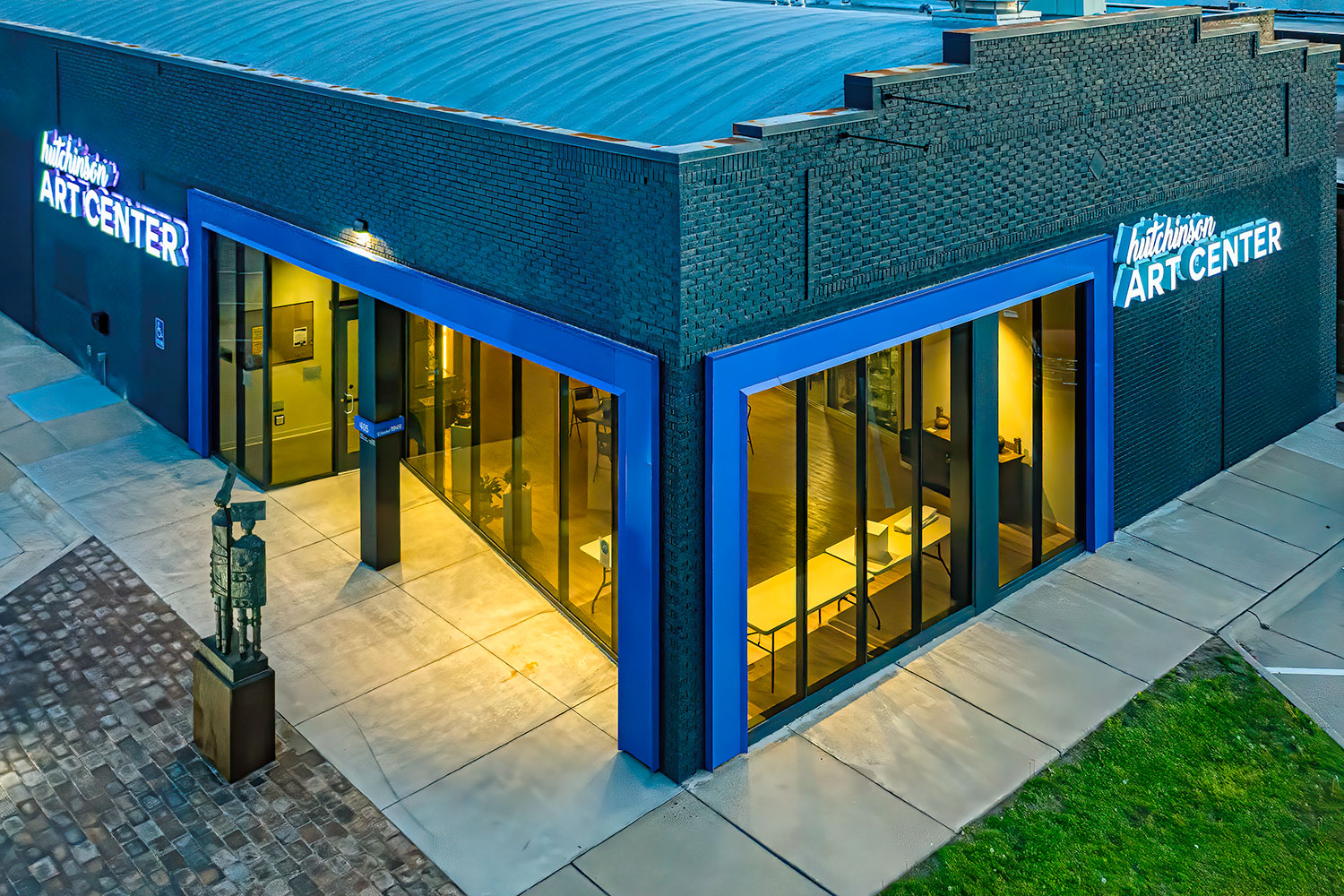 The Hutchinson Art Center has been newly remodeled and is ready to serve the Hutchinson area for years to come! Check out some of their offerings.
Multiple on-site gallery spaces to feature a diverse array of artwork on a monthly basis.

Two on-site retail display spaces for local artists.

Fun community activities for artists of all ages! Click here for their event calendar.
Annual consignment art auctions provide art collectors the opportunity to refresh their collections and provide financial support to the art center!
Art camp for kids and art workshops for adults. The language of visual art has no age limits!

Yoga in thier gallery taught by Margo Williams, yoga instructor and owner of Chayah Studio.
The non-profit center has been in operation since 1949 and has amassed an impressive permanent art collection in that time. The gallery offers artwork for sale by Art Center members and has hosted many community activities including art classes, live music, and literary events. The mission of the Hutchinson Art Center is to preserve and promote fine art in the community and to provide a creative space for learning about and enjoying the arts.