Hutchinson to Host Another National Tournament Beginning in 2021
Friday, March 06, 2020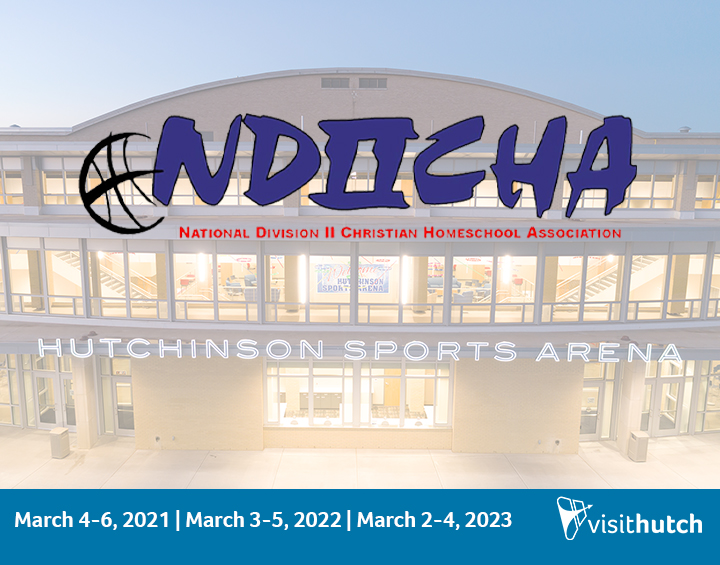 Visit Hutch is excited to announce that the National Division II Christian Homeschool Association is bringing their 2021, 2022 and 2023 National Basketball Tournament to Hutchinson. The three-year Championship will be headquartered at the Hutchinson Sports Arena the first weekend of March each year.
"As the leadership for the National Division II Homeschool Basketball Tournament, we are continually looking to improve our Tournament for our players and fan's experience on all levels. We are VERY excited to start our 16th season by doing just that. As an organization our enthusiasm has never been higher. Each of us are very grateful for the incredible effort that the team and Board at Visit Hutch showed while working with us", said Ron Gans, board member.
The National DII Basketball Tournament consists of 70 boys and girls basketball teams that are comprised of junior high and high school homeschooled athletes. All participating teams share similar organizational values. Over 100 basketball games will be played over the three days of competition in Hutchinson. In addition, there are free throw and 3-point shooting competitions held among the Junior High and High School divisions.
"We are excited to welcome all of the teams and families to Hutchinson for their National Tournament beginning next year. The Hutchinson Sports Arena renovation and addition of the three auxiliary gyms made it possible for this event to choose Hutch, and we are continually grateful that the Hutchinson community supported the effort to make the renovation happen", said LeAnn Cox, Vice President of Operations & Tourism for Visit Hutch.
The tournament will move to Hutchinson after being held in McPherson and Lindsborg the past several years. Tournament dates are March 4-6, 2021, March 3-5, 2022, and March 2-4, 2023.