Single Session tickets available for NJCAA DI Men's Basketball Championship
Wednesday, March 01, 2023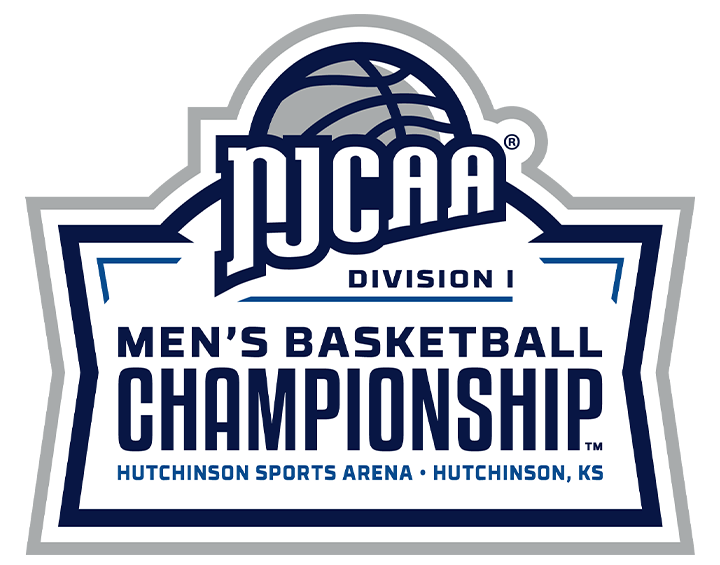 Charlotte, NC – Single-session tickets and a new family 4-Pack ticket package for the 2023 NJCAA Division I Men's Basketball Championship tournament are available now, as announced by the NJCAA Division I Men's Basketball Tournament Committee. The tournament will be held March 20-25, 2023, in the historic Hutchinson Sports Arena in Hutchinson, KS, as 24 teams compete for a national title. All tickets, including All-Session tickets, are available online at njcaa.org/tickets.
This year marks the 75th consecutive year the tournament has been held in Hutchinson. With the help of the Hutchinson community, hundreds of coaches and thousands of players have made the journey to Hutchinson to compete for an NJCAA national title since 1949. Some of the biggest names to compete in Hutchinson for the championship include Spud Webb, Walter Berry, and Shawn Marion, but it's not just the historic names that have made the NJCAA DI Men's Basketball Championship tournament so special. The community support, tournament atmosphere, and countless stories of dedication and achievement are the factors that set this tournament apart from others. Year after year, local fans pack the seats inside the Hutchinson Sports Arena to watch high-level basketball. The Hutchinson community has also shown their support by investing $29.5 million in the Hutchinson Sports Arena in 2015 to continue hosting the NJCAA championship event.
Individual session tickets are available for purchase at $14, before taxes and fees. Children ages 3 and under are free and do not require a ticket. For the first time ever, the tournament will be offering a Family 4-Pack promotion. Families may purchase four single-session tickets for $30, a savings of over $25. The Family Four Pack promotion will only be available during the evening sessions Monday through Thursday.
All-session tickets are still available for purchase at $65, before taxes and fees. Parking for the event will be sold separately from the digital ticketing system and can be purchased on-site or by contacting the tournament ticket office. For more information on tickets, visit njcaa.org/tickets or call the Tournament Ticket Office at 620-669-9846. All games will be streamed live on the NJCAA Network, with the national championship game on Saturday, March 25 airing on ESPNU at 1:00 pm CT.
The single-elimination seeded bracket is composed of 16 district champions and eight at-large selections. The top-eight seeds receive first-round byes in the tournament. This marks the 76th annual NJCAA Division I Men's Basketball Championship tournament and the 75th consecutive tournament in "Hutch", with the first and only NJCAA Men's Basketball Championship tournament held in 1948 in Springfield, Missouri.
For tickets, visit: NJCAA Division I Men's Basketball Championship Tickets
For all national championship updates, visit: NJCAA Division I Men's Basketball Championship
For more on all-session tickets, visit: NJCAA Division I Men's Basketball All-Session Tickets Available