Mid-American Stock Show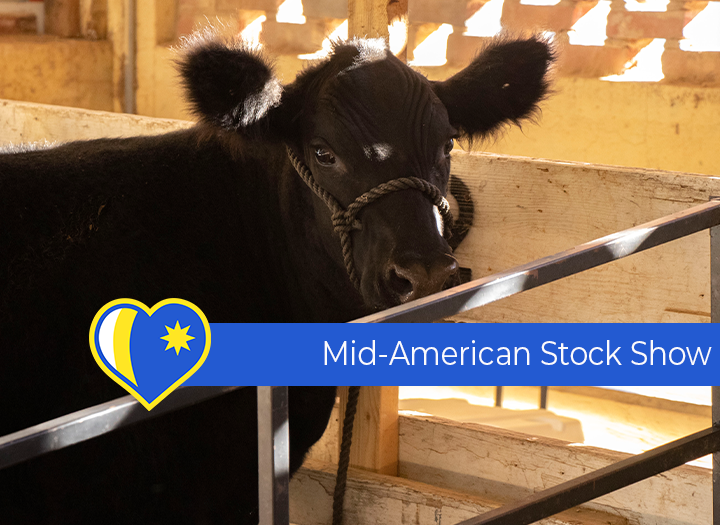 Kansas State Fairgrounds
2000 North Poplar St.
Hutchinson, KS 67502
United States
Get Directions »
The 2nd annual Mid-American Stock Show will move to Hutchinson and the Kansas State Fairgrounds.
This inclusive livestock show was formed by a group of elite stockmen and livestock enthusiasts from across the country, aimed at preserving our nation's American western heritage and a venue to showcase elite livestock. The Mid-American Stock Show offers stock men, women, and youth from across North America, a platform to exhibit and promote their livestock.
The swine division will offer open and junior breeding swine and junior market swine classes. Sheep divisions will offer 20 open and junior breeding classes, wether dam sheep, and junior market sheep, lead classes and a wool show. The goat show will bring to you open and junior breeding classes, junior market goats. Open show Supreme Champions will be awarded cash prizes as well as awards. For Supreme Champions in the junior divisions, cash prizes and scholarships will be given awarded.
In addition to traditional livestock show events there will be:
• Mid-American Collegiate Judging Contest
• Mid-American Angus female Sale, featuring elite Angus females
• Mid-American prospect steer and heifer sale
• Mid-American sheep sale
• Mid-American Western Heritage Tradeshow