Sky Watch: Free Public Sky Observing of the Lunar Eclipse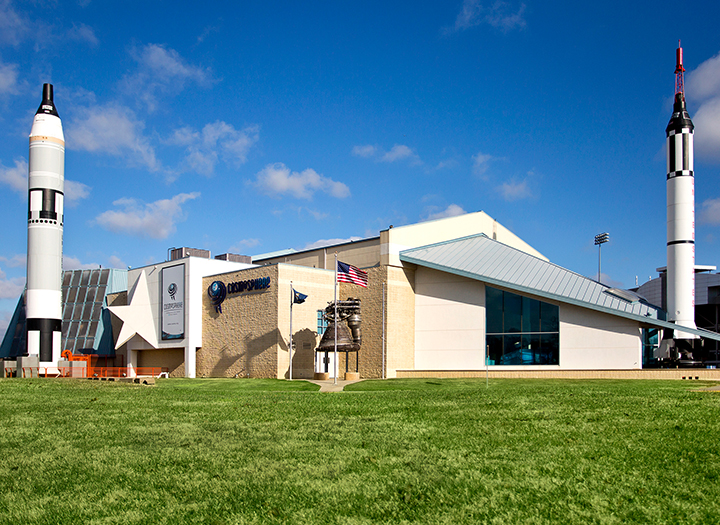 January 20 • 9:30 PM - 11:59 PM

Cosmosphere
1100 N Plum St.
Hutchinson, KS 67502
US
Get Directions »
Cost
Free
Cosmosphere Facebook Event Page »
Contact
800-397-0330

Time: 9:30 PM - 11:59 PM
Bring your lawn chairs (and blankets and hot cocoa!) for a free Public Sky Observing Sunday, January 20 beginning at 9:30 PM in the grassy lot south of the Cosmosphere.

The real showstopper happens in the evening sky with a total lunar eclipse on January 20. It's been several years since North America has seen a total lunar eclipse so this will be a real treat to start the New Year. The full moon begins entering the outer, fainter part of Earth's shadow, the penumbra, at about 8:36 pm in the eastern sky. While this is the beginning of the eclipse it's difficult to notice a change in the Moon's appearance due to the faintness of the shadow. An hour later, around 9:40 pm the Moon enters the umbra, the darker inner part of Earth's shadow. This is when a distinct change in the Moon's appearance begins as our natural satellite begins to darken.

During maximum eclipse, at 11:12 pm, the Moon glows a reddish color as Earth's atmosphere acts like a big lens, refracting sunlight onto the lunar surface. The Moon exits the umbral shadow around 12:40 am and the penumbral shadow about 1:48 am, making the entire event over 5 hours. You can easily observe the lunar eclipse with just your eyes, but binoculars or a telescope will enhance the view.

We will be using our giant, 16-inch diameter telescope or feel free to bring your own telescopes as well!