It's an Out of This World STEM-cation for Spring Break!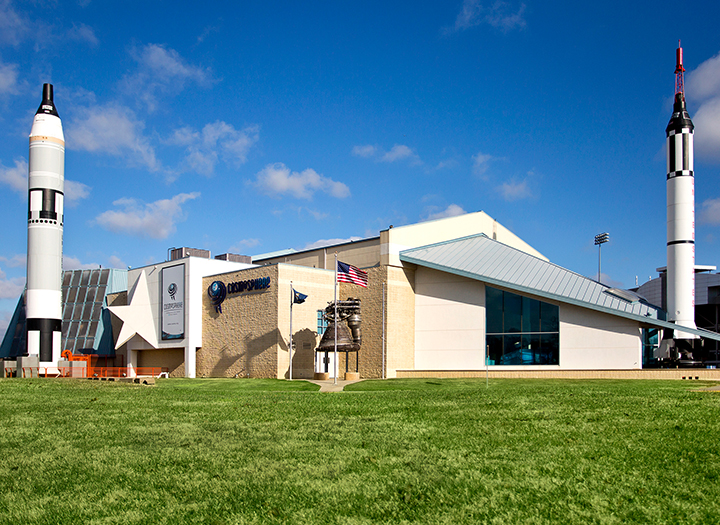 March 22 • 9:00 AM - 7:00 PM

Cosmosphere
1100 N Plum St.
Hutchinson, KS 67501
US
Get Directions »
It's an Out of This World STEM-cation for Spring Break! Event Page »
Contact
800-397-0330

Time: 9:00 AM - 7:00 PM
FAMILY FUN DURING SPRING BREAK
(MARCH 9-23) AT THE COSMOSPHERE!

GET YOUR TICKETS AT https://cosmo.org/visit/!

The Cosmosphere will offer extended hours until 7 p.m. from March 9 through 17. Spring Break visitors will have the opportunity to visit with docents in the Hall of Space Museum on Wednesdays and Saturdays throughout Spring Break (March 13-23). Docent guided tours through the museum will also be available on Sat., March 16, at 12 p.m., 2 p.m. and 4 p.m.

Now Showing: New Documentary
"Cuba" tells the powerful story of a land preserved in time, yet poised on the cusp of dramatic change. The nation's vibrant culture, meticulously maintained colonial architecture, and pristine ecosystems provide a vivid window into the island's history and spirit. Filmed through the eyes of Cuban artists, historians and scientists, CUBA will transport audiences across breathtaking landscapes, under the ocean surface to iridescent reefs, and into streets throbbing with music and dance in the heart of Havana. For showtimes, call: 620.665.9347 or 800.397.0330 ext. 347 or check https://cosmo.org/exhibitions/theater

Children's Activities
Get a taste of Cosmosphere science education experiences during Spring Break, with hands-on children's activities at the Innovator's Workshop in the Cosmosphere lobby daily from 10 a.m. to 2 p.m. (excluding Sundays).

Space Out Saturdays – Offered twice in March!
Take advantage of the Cosmosphere's FREE family event, Space Out Saturday, twice in March! On both Sat., March 16, and again on Sat., March 23, the Cosmosphere will hold Space Out Saturday activities. Featuring hands-on activities, a storytime and museum tour geared specifically for little ones, this event is fun for all ages. For a complete listing of all Space Out Saturday offerings, see the event calendar at www.cosmo.org.

Coffee @ the Cosmo
On Thurs., March 21, the Cosmosphere will hold the monthly free event, Coffee @ the Cosmo. Guest speaker Sarah Lamm, a Cosmosphere camp alum and current team member working with NASA's Curiosity Rover and a student at Northern Arizona University in the doctoral program for astronomy and planetary science, will present "Mars: Through the Eyes (and Lasers) of Curiosity". Coffee @ the Cosmo is held each month on the third Thursday from 9 to 10 a.m. and is free and open to the public. Coffee and pastries will be provided.

Food Drive
Through the remainder of March, the Cosmosphere will be collecting non-perishable food items for the Reno County Food Bank. While many donations come to the food bank over the holidays, the need in our community continues throughout the entire year. Help families in Reno County who struggle with hunger by donating canned goods today!