NJCAA Men's DI Basketball Championship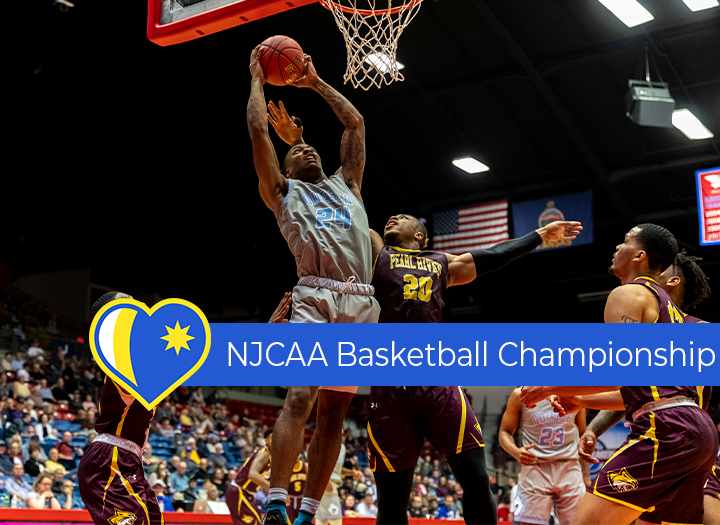 March 20 - March 25

Hutchinson Sports Arena
700 E. 11th
Hutchinson, KS, KS 67501
US
Get Directions »
Contact
620.669.9846

The 76th NJCAA Division I Men's Basketball Championship will take place at the Sports Arena in Hutchinson, Kansas, March 20-25, 2023. This Championship marks the 75th consecutive year the event will be hosted by Hutchinson and organized and directed by the American Legion Lysle Rishel Post #68.
The Championship features the top 24 teams in Division I men's basketball of the NJCAA. The single-elimination seeded bracket is comprised of 16 District Champions and eight at-large selections. The top eight seeds receive first-round byes.
Basketball fans from around the country travel to Hutchinson each year for the NJCAA Men's DI Basketball Championship to watch the best young collegiate basektball players compete for a national championship. With the newly renovated Sports Arena and great local hospitality, this is one of the top sporting events in the country.