Coffee at the Cosmosphere: Apollo's Amazing Folding Rover: Stories of the Sturdy LRV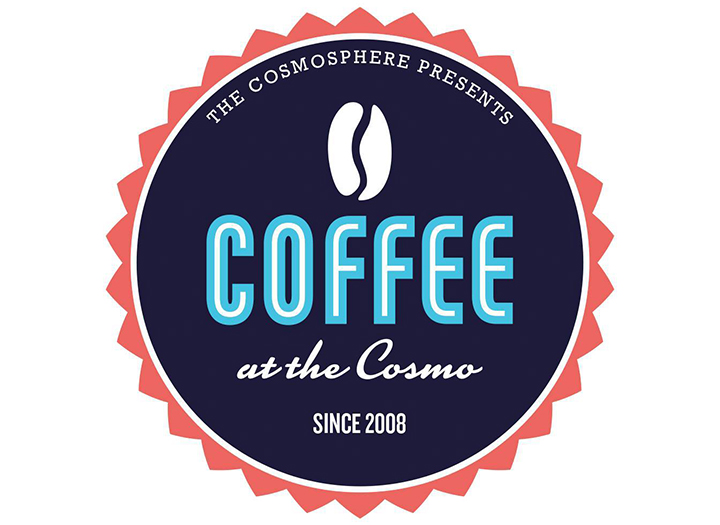 January 19 • 9:00 AM - 10:00 AM

Cosmosphere
1100 N. Plum
Hutchinson, KS, KS 67501
US
Get Directions »
Contact
800.397.0330

Time: 9:00 AM - 10:00 AM
Offered alternating months on Third Thursday from 9:00-10:00 am, Coffee at the Cosmo provides educational programs for life-long learners featuring entertaining, insightful presentations by Cosmosphere staff and visiting professionals who are experts in a variety of topics related to science and space. Free to the public, coffee and pastries are provided. Watch cosmo.org for topics. Here's what is coming today:
Cosmosphere's curator Shannon Whetzel shares her newly rekindled enthusiasm for what may be the most under-appreciated piece of Apollo-era technology: the Lunar Roving Vehicle, or LRV. A foldable marvel affectionately known as the "Moon buggy," the LRV allowed Apollo 15, 16, and 17 astronauts to push the frontier of human exploration by traversing a mountainous area on the Moon the size of Manhattan.

Earl Swift, author of "Across the Airless Wilds," describes the LRV as "an electric go-cart that folded like a business letter, weighed less than eighty pounds in the moon's reduced gravity, and muscled its way up mountains, around craters, and over undulating plains."

Whetzel will share important discoveries enabled by the LRV and will talk about what excites her about Cosmosphere's LRV exhibit.

Coffee at the Cosmo can be enjoyed in-person at the Cosmosphere or live online via Zoom from anywhere!