March Wine Tasting at Jillian's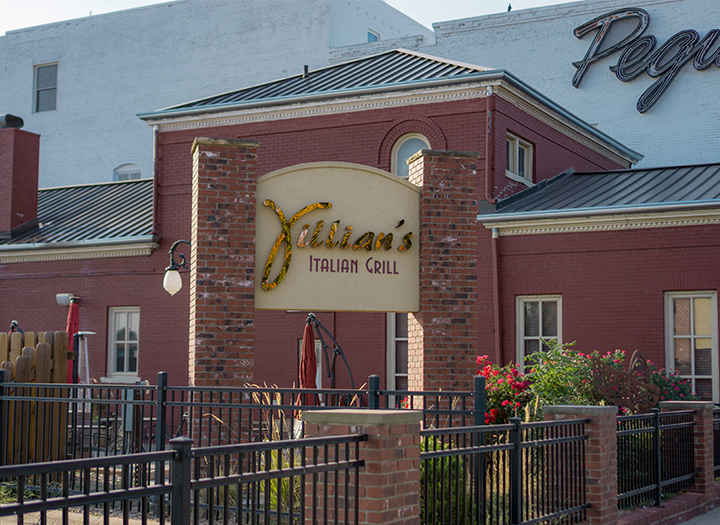 March 14 • 6:30 PM

Jillian's Italian Grill
216 N. Main St.
Hutchinson, KS 67501
US
Get Directions »
Cost
$75 per person
Contact
620-663-8466

Time: 6:30 PM
Join us Thursday March 14 at 6:30pm for a fine wine tasting featuring the wines of David Phinney. Influences from time in Italy and experience at Robert Mondavi Winery sparked Phinney's creation of such reknown wines as Papillon Zinfandel and many more.
Today, Phinney's wine crafting hails from his winery Orin Swift as well as from side projects like his Locations Series. We are excited to welcome guest Presenter Chris Snell to flesh out the story. Chris is a Certified Specialist of Wine and is D&E Fine Wine Group manager with Southern Glazer's Wine and Spirits. He will guide you through these powerful and luscious wines and unqiue story behind each while you explore flavors of a sumptuous charcuterie platter with black forest cake for dessert. If you haven't yet encountered these incredible wines, you are in for a treat!
Selections:
Locations NZ Sauvignon Blanc
Mannequin CHardonnay
Palermo Carbernet Sauvignon
8 years in the Desert Zinfandel
All paired with a personal charcuterie platter with Black Forest Cake for Dessert
$75 per person
Reservations required call us at (620) 663-8466 to reserve your spot.
For more information on the wines check out the website: http://www.orinswift.com/Information