Smallville Con Cancels 2020 Event
Monday, April 20, 2020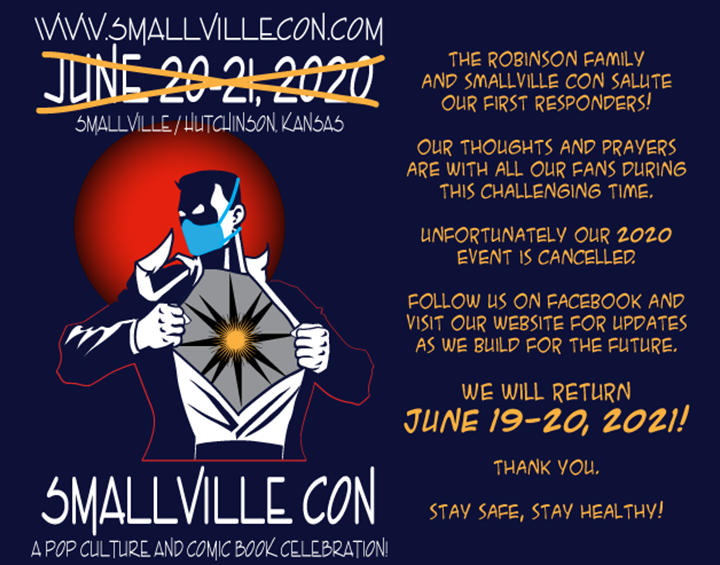 Smallville Con Cancels 2020 Annual Pop Culture and Comic Book Celebration.
As a result of the extended precautions in place throughout our nation, the events of Smallville Con scheduled for June 20-21, 2020 must unfortunately be cancelled.
Please continue to follow us on Facebook and at www.smallvillecon.com for updates as we now turn our attention toward building our celebration for June 19-20, 2021 even better!
For 2021 sponsorship and advertising opportunities or for more information, please contact:
Jon Robinson
Artistic Consultants
P.O. Box 52
Little River, KS 67257
620-897-7420
SmallvilleCon@yahoo.com